News
Risclarity Named One of the Best Places to Work in Denver By Employees and Denver Business Journal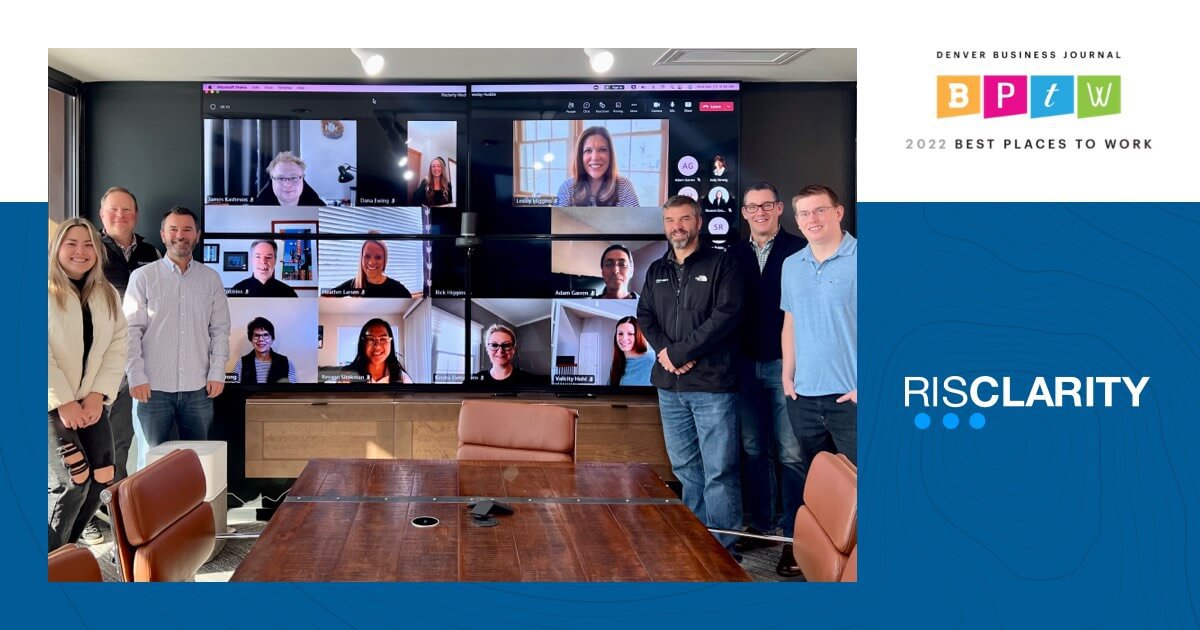 We are pleased to announce that Risclarity has been ranked as the 12th Best Place to Work in the Denver metropolitan area in the small business category by the Denver Business Journal.
The fact that the honor can only be achieved based on the input of our own employees makes us especially proud.
About the Award
Denver Business Journal teamed with Quantum Workplace to identify the region's Best Places to Work. Their 2022 list includes 65 companies from across the Denver metropolitan area, judged by those who know the companies best: their employees.
Nominations were accepted from the public, and employees at nominated companies were asked to complete an online survey conducted by Quantum Workplace. The survey opened on Dec. 6, 2021, and closed on Jan. 7, 2022.
Quantum Workplace deployed employee surveys to assess each company's culture, including compensation, benefits, and trust in senior leadership. Responses from the surveys were compiled, evaluated, and ranked by Quantum based on their composite score.
The small business category is defined as companies with at least 10 employees, but no more than 24. Other company categories include:
Medium: companies with 25 to 49 employees
Large: companies with 50 to 99 employees
Extra-Large: companies with 100 to 199 employees
Giant: companies with 200 or more employees
Full company rankings and more details on the winners can be found here.
About Risclarity
Risclarity is a financial technology company that provides personalized technology platforms for family wealth firms to digitally manage their business, including data collection, display, and reporting across disparate data streams, as well as customization of software to the operation modules and workflows of each firm. Our bespoke technology solutions include access to the technology platform, its integration via our consulting services, and operational support for the firms that use our technology. Learn more at risclarity.com.