News
Risclarity Shortlisted as PAM 2023 Best Technology Platform for Family Offices and Best Reporting Solution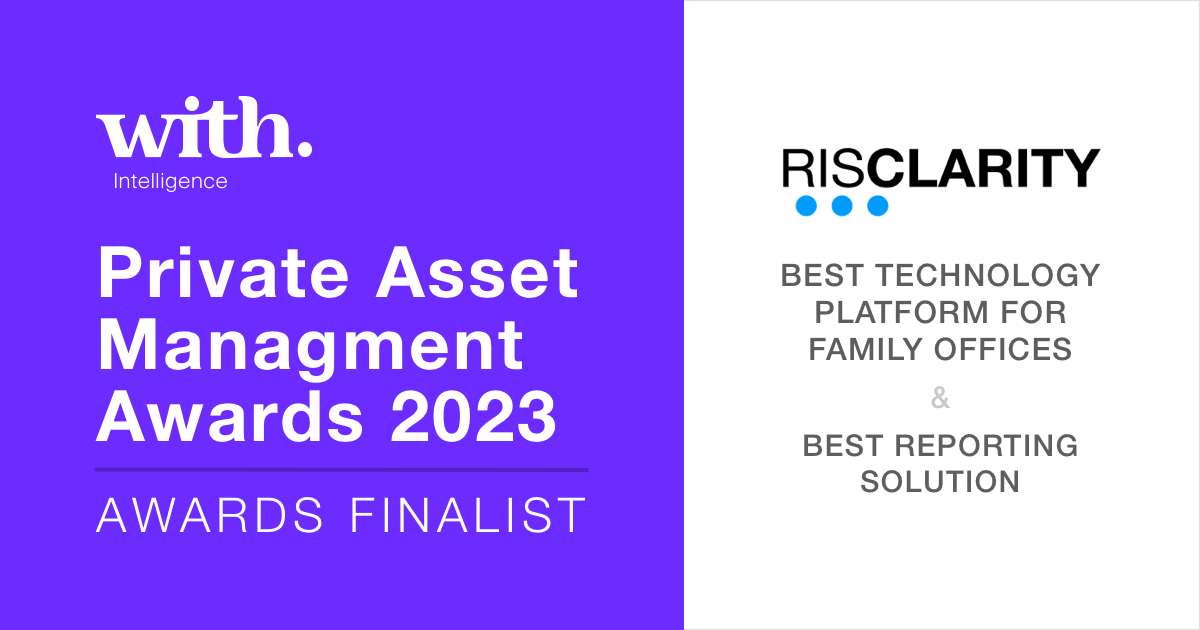 Risclarity has been shortlisted by the Private Asset Management, (PAM), Awards 2023 in the Best Technology Platform for Family Office and the Best Reporting Solution categories.
This recognition by the industry reporting group, With Intelligence, is based on Risclarity's performance, strengths, and achievements. These recognitions are a direct result of the innovation and dedication of the Risclarity team. Our industry is looking for solutions they can trust, and these awards recognize the "best of the best" in the categories they serve.
The 2023 PAM Awards will be presented on February 9, in New York. We look forward to the results!
About Risclarity
Risclarity is a financial technology company that provides a personalized technology platform for family wealth firms to digitally manage their business including data collection, display, and reporting across disparate data streams. Included in that service is the customization of the software to the operation modules and workflows of each firm. Our bespoke technology solutions include access to the technology platform, its integration via our consulting services, and operational support for the firms that use our technology. Learn more at risclarity.com.